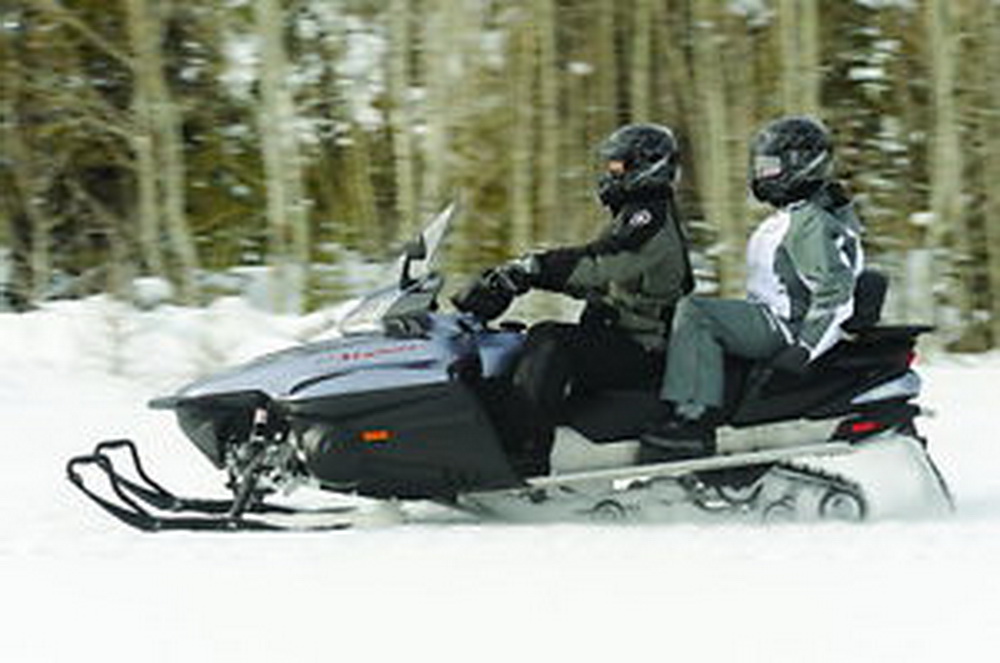 Wilson's and MacLean Sports are bringing you the best in winter fun. We also offer tour packages that includes all meals , lodging , sled , suites/helments/boots and a trustworthy professional guide to keep you safe and show you some of the most beautiful scenery in New Brunswick . Contact our office for tour package rates .
SLED RENTAL
1 DAY $349.00
2 DAY $599.00
ADDITIONAL DAY $129.00
7 DAYS $999.00
INCLUDES NEW YAMAHA 2UP TOURING SNOWMOBILE, TRAIL PASS, $2,000,000.00 LIABILITY COMPREHENSIVE INSURANCE,120KM PER DAY, SPARE BELT.
ADDITIONAL MILEAGE 50CENTS/KM
PLEASE NOTE : WILSON'S SLED RENTALS ARE FOR THE SERIOUS AND MATURE RIDER ONLY . WE DO NOT RENT FOR THE THRILL SEEKER "OUT WITH THE BOYS" TO DRINK AND TEAR AROUND SO PLEASE DON'T ASK . THERE IS A SCREENING PROCESS BEFORE ANY SLEDS GO OUT AND WE RESERVE THE RIGHT TO REFUSE SERVICE .